Description
〖Must Buy〗
- High Stability Ergonomic design to ensure stable grip. Eliminate your  
  hand fatigue with our hand-fitted tweezers for long-time operation.
- High Closure Perfect aligned from every angle to maintain accuracy to 
  isolate eyelashes with ease.
 -High Quality Cooperated with Japanese shokunin (craftsmanship) for 
  innovative artwork. 100% hand made in Japan with extraordinary quality.
- Precise Reach Unique shaped design. Easily pick up and reach to inner 
  and outer corners
 -Light Weight Light and handy. Easy to rebound with appropriate elasticity.

〖How to use〗
1) Ergonomics design with perfect angle and details.
2) Unique shaped design, comfortable to isolate lashes.
3) Easily spread and isolate lashes by left hand during eyelash extension.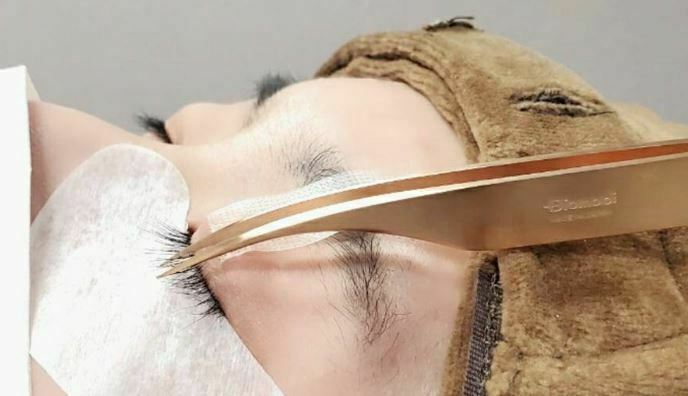 *Precautions*
 1. For left-handed lash artists, procedures above shall be adjusted to 
     RIGHT hand.
 2. Tweezer tips shall be protected from damage by hard materials.
 3. Use only debonder to remove adhesive rounded on tweezers. Do NOT 
     use sharp item in case to damage tweezers.
4. When not in use temporarily, please place tweezer tips of the clip 
     upwards on the table.
5. After operation, tweezers shall be clean well and tips covered on for best 
protection.

 〖Specification〗
 -Package size: 14 x 4.5 x 1 cm
 -Tweezers weight: 30 g
 -Material: Stainless Steel
 -Shelf life:With routine maintenance, tweezers tips will be sharp as 
                     always.
 -Storage:Please keep in a cool place to avoid high temperature and 
                     sunlight.
 -R&D Producer:Biomooi Intl. Co., Ltd
Customer Reviews
{{'product.product_review.no_review' | translate}}