---
〖Features〗
-Lash fanning tweezers.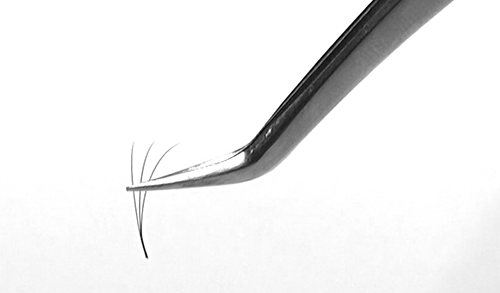 -In 2013, BIOMOOI CEO visit Japan and cooperated with local shokunin (craftsmanship) for this innovative artwork.
-In 2014, it became a must tool in BIOMOOI Camellia eyelash extension technique.
〖Benefits〗
-Close tight, lash fan root concentrated.
-Light weight, easy to operate with.
-Ergonomics shape design, light weight and suitable for long time holding.
-100% hand made in Japan with extraordinary quality.
-Biomooi COCO No2 curved tweezer can be operated with「Silicone Tweezers Tip Cover」, lash fanning speeding up !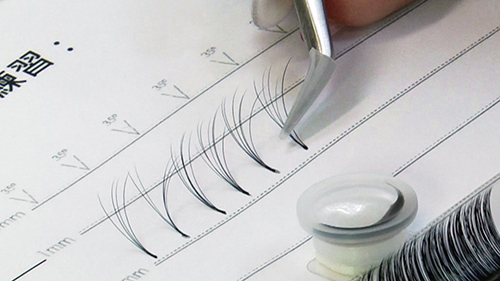 ---
---
-Size of package:14cm (L) x 4.5cm (W) x 1cm (H)
-Material:Stainless Steel
-Shelf Life:Not available
-Wipe tweezers carefully after use every time. Put tip cover on before placing tweezers back in a leather pouch.
-Supervisor:Biomooi Intl. Co., Ltd.
---
---
1)Ergonomics design to fit the angle of finger and wrist.
2)Tweezer tip angle 135 degree, perfect for 45 degree lash fanning.
3)Wide body shape in the middle of tweezer, center of gravity created.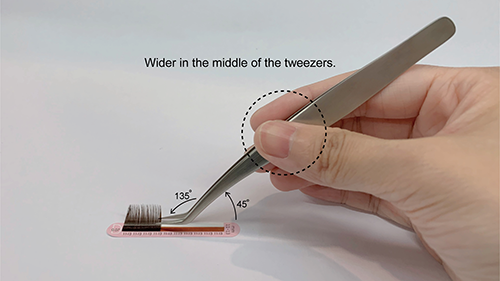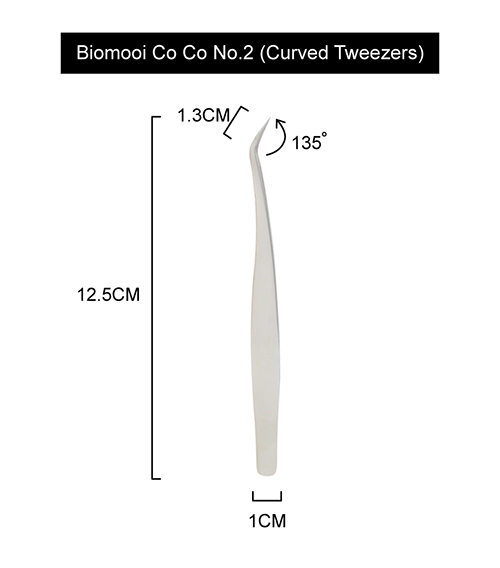 4)Hold Biomooi COCO No2 curved tweezer on the right hand, it is supposed for lash picking up, for 3D and volume lash.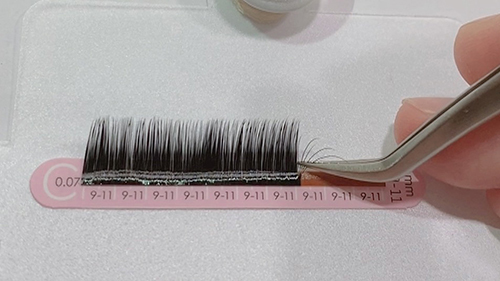 - If stylist is left-handed, proceed step above on left hand.
- Tweezers tip is very critical parts and shall be protected from damage by hard material.
- If there is adhesive attached on tweezer, use only debonder to remove adhesive. DO NOT use metal or sharp stuff to scratch or damage tweezer.
- Tweezer tip is critical part and shall be protected. Sharp tip shall face up and put on flat surface when not in use. 
- Put tip cover on and put tweezer back in a 
leather pouch.
---