---
〖Features〗
Dry eyelashes fast after eyelash extension.
〖Benefits〗
1) Light:small size, light weight, easy to carry and operate.  
2) Quiet:lower noise and high wind volume. Easy to dry lashes in a short time.  
3) Energy saving:Low power consumption. Durable and cost saving. 
4) The circulating wind volume is uniform and comfortable into whole area. 
5) After eyelash extension, rechargeable fan can be helpful for adhesives  drying, and lower the feeling of irritation.  

6) After facial wash, rechargeable fan can be used to speed dry. 
---
---
-Package including:Fan x 1, USB cable x 1, Strap x 1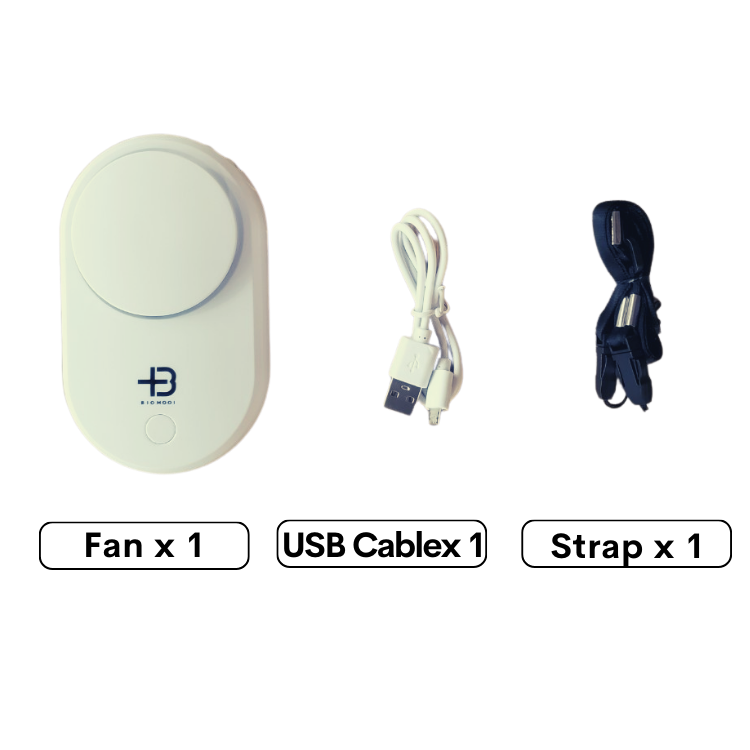 -Color  : Ivory White / Baby Pink
-Fan size:12cm (L)、7.3cm (W)、3.6cm (H)
-Package size : 13.8cm (L)、7.8cm (W)、4cm (H)
-G.W.:185g / N.W.:120g
-Material:ABS
-Battery Voltage:3.7V

-Power output: 1.5W

-Input Voltage: 5V=1A
-Charge time:1-1.5 hours
-Duration:2 hours usage after fully charged
-Storage:
1)Please place in a cool, dry place. Avoid directly exposure to sunlight or water.
2)Plug off after fully charged. Long time charging will be risky and shorten the life expectancy of battery.
3)Do not store the battery in high place, and avoid falling off.
4)Keep out of the reach of children under 3 years old.
5)Do not touch when your hands are wet.
---