---
〖Features〗Daily use for day and night. Just small amount on the root of eyelashes will be enough.
-
Nourishing eyelashes, Provide protection, moisture and enrich eyelashes.
-
With Thymosin to provide more nutrition to help lashes robust, voluminous and long.
-Non additive, spices, colorant or preservative.
-eyeliner pen design, precisely perform nourishing lotion on the root of lashes.
---
---
-Ingredients:Aqua, Hydrolyzed Collagen, Glycerin, Panax Ginseng Root Extract, Carbomer, Hydroxyethylcellulose, Swertia Japonica Extract, Triethanolamine, Sodium Hyaluronate, Panthenol, Sodium Lactate, Chlorphenesin
-Capacity:4 ml
-G.W:30g
-Size:14cm (L) x 4.5cm (W) x 2.5cm (H)
-Shelf life:3 years
-Stogre:Please place in a cool, dry place and avoid directly exposure to sunlight.
   Use up as soon as possible, and avoid direct contact。
-Supervisor:Biomooi Intl. Co., Ltd.
-Manufacturing date:printing on package outside
---
---
1、Steps
1)Same procedure as performing eyeliner
2)Apply a moderate amount along the lash line and the lashes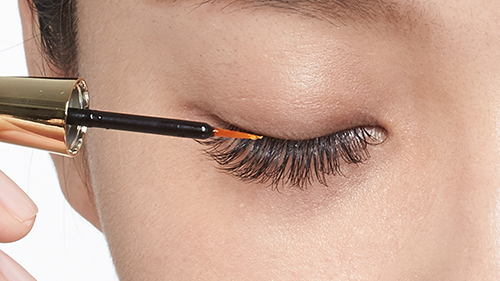 2、Precaution
1) If any discomfort happens after use, stop immediately and consult the doctor
2) Please place in a cool, dry place and avoid directly exposure to sunlight
3) Use up as soon as possible, and avoid direct contact
---